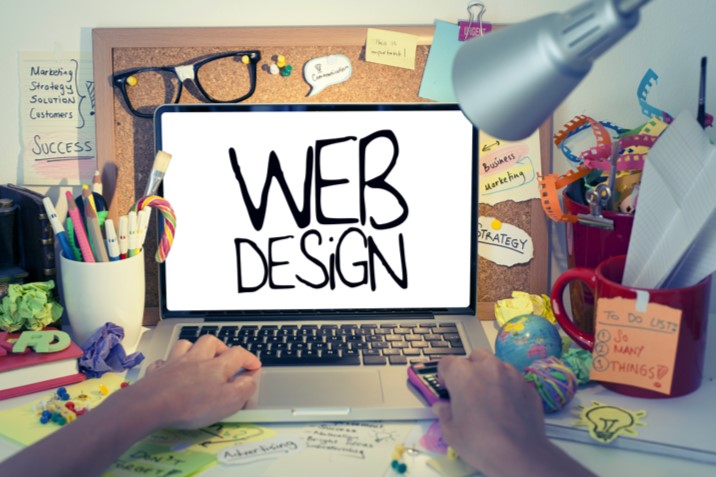 User experience (UX) takes center stage when discussing website design and web development. How a website looks and engages the user equals how effective it is as a marketing tool. A website is a 24/7 marketing tool that's more powerful than any other marketing tool. 
It is of prime importance to make it appealing with the kind of design that grabs user attention. 
The most important qualities of superior UX are:
Aesthetic

Accessibility

Availability 

Control

Engagement

Usefulness 

Credibility

Value/satisfaction
Here is what you need to create an engaging user experience. 
Simplicity and Usability 
To offer a comfortable experience, a website design should be structured, purposeful, and simple to understand. Too much clutter and unnecessary components can obscure the focal point. Visitors should be able to scan, navigate and take action quickly. Remember, they are not expecting to solve a puzzle when they come to your website. 
Simple color schemes, limited fonts, definite goals on each page, and prioritizing content can make things better. For instance, visually distinct navigation cues, call-to-action buttons, and additional information like 'You may also like' at the end of the page would help the user make quick decisions. 
Quick loading time
No one is willing to spend hours on a single website. Speed is the key for your website to get noticed. The primary goals of users should be fulfilled quickly and conveniently for them to retrieve important information and move ahead. Websites that take longer than usual to load have higher chances of losing an audience. 
Understand your audience
Who is your audience? This is the most important question to ask before designing a website. Demographic data, age group, income, needs, and desires can help you understand what your audience is looking for. 
Do they like to take polls and surveys, fill in forms, and write reviews? Is your audience looking for rich content or are they more visually inclined? Can good photography, short videos, and infographics keep them glued to the website for a longer duration? 
Use whitespace generously
Let your design breathe! For engaging UX, less is more. Leaving sufficient white space is one of the best ways to enhance and polish your design. That does not mean you always have to choose white as your background color. Leave sufficient white space between different elements of the website to make it look elegant and simple.
Use chatbots
Chatbots are a great way to open communication channels. Most customers are likely to return to a website that offers a means of dialogue. It's perceived as being able to talk to someone who can answer their queries and solve their problems. Chatbots don't need breaks and holidays, they are your round-the-clock representatives that can respond any time of the day.  
Use images and videos wisely
Too much text on a website can be monotonous and boring. Stimulate the audio and visual senses with videos and photographs. Too much text and information overload can be successfully balanced with correctly placed visual layouts.
Interesting and colorful images can create a pleasant user experience, making reading more enjoyable. Pick high-quality images that are precise and communicate your intended message. Stock photos can come in handy when you neither have time, nor a team to shoot images for your website.
Use short videos (under 60 seconds) that are precise. Add words to your videos to avoid any communication gaps. 
Ask for customer feedback
Asking questions about customers' experiences shows you are listening and you care. Ask customers to rate their experience. Ask questions like – "How was your shopping experience?" or "What can we do to help you better?" or "What feature did you like the best?"
Maintain consistency of flow 
An engaging website design flows effortlessly from one aspect to the other. Organize things in a step-by-step manner from the entry point to the next levels. Every page on your website should lead to another without coming to a dead end. It could be the home page, blogs, product pages, and so on. The endpoint could lead the user to a page where they can subscribe for more content.
Pay attention to content
An engaging website design is not only about a well-structured layout. The quality of content adds greatly to enhance user experience. Be user-oriented, use language that your audience is familiar with, and add a dash of humor (everyone enjoys a little laugh). Well-written text, easy-to-understand illustrations, and catchy images can add value to your website design.
Go mobile-friendly
A considerable size of the audience uses their mobile devices to navigate websites. If you want to reach a larger audience and want return traffic, make your website mobile-optimized. A mobile interface makes your website available conveniently on the go. 
Make it interactive 
There is a lot of research that goes into designing a good website. Use data-driven information to give your audience what appeals to them the most. Along with engaging content, focus on engaging functionality. Give options to click, fill, play, buy, learn more, sign up, skip, submit, and so on. 
In Conclusion
Designing a website with enhanced user experience is an art. The aim to fulfill user needs and provide a positive experience with the latest tools and technologies is the secret to business success. Understanding what pulls the crowd and creating an emotional connection with the audience can lead to conversions and retention that every business needs.
Related Posts